Anchor Yacht Charters in Newport Beach CA has been providing their fleet of yachts to local and visiting revelers since 1986. They have a huge selection of yachts to choose from with great names like 'White Knight', 'Mojo', 'Conquerer', and 'Odyssey'.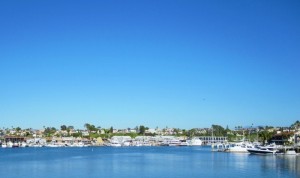 Anchor Yacht Charters also can provide an extensive array of appetizers, entrees, and desserts for you and your guests to enjoy while taking in the sights of Newport Beach from the harbor. The crews on the yacht will be there to make sure that you're party had the best time possible.
 
Enjoying a cruise on the yachts provided by Anchor Yacht Charters is a glamorous way to celebrate a birthday, anniversary, or corporate event. Another great option that many people don't realize is that you can rent these yachts for the Newport Christmas Parade of Lights to see them up close from the water. If you really want to live the dream though, be sure to ask the crew at Anchor Yacht Charters about long distance charters!
 
If you have ever dreamed of cruising around the harbor or heading out to Catalina Island on a private yacht, this is the place for you. Anchor Yacht Charters can be contacted at 949.673.4453 or visit their website www.aycharters.com .