Battle of Costa Mesa Civil War Reenactment Fairview Park
For the past several years each April or May, the American Civil War Society (ACWS) has performed the Battle of Costa Mesa at Fairview Park.  Approximately 150 Civil War buffs gather together each year to reenact a Civil War battle.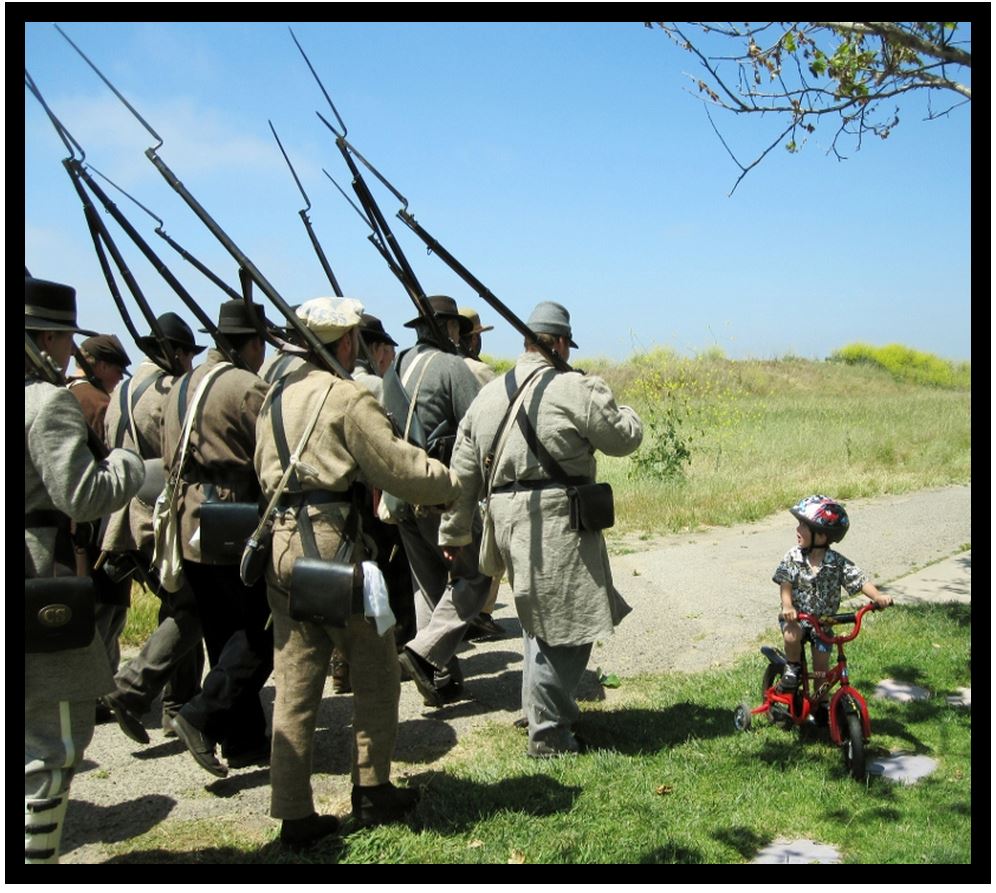 My children enjoying coming to the park each year to see the battle and watch and listen to the canons booming and the horses passing by. One year, they even had Abraham Lincoln stop to recite the Gettysburg Address.
Part of the fun of seeing the Battle of Costa Mesa is walking through both Confederate and Unions' soldiers camps in Civilian Town. There is also Sutlers' Row where you can purchase items reminiscent of the Civil War time period.
This is a great time to teach children about the Civil War and come enjoy a piece of history.
Admission to the Battle of Costa Mesa is free as is parking. Fairview Park is located at 2525 Placentia Avenue in Costa Mesa.
Please see a small preview of another battle below.
If you have questions about buying or selling a home in Costa Mesa, please contact Christine Donovan at 714-319-9751.