What Do I Need to Do to Be Ready to Buy an Orange County Home?
How Do I Get Ready to Buy an Orange County Home?
In today's market, it's important to be ready to make an offer when you find the right Orange County home.  What does this mean?
The first thing you need is a pre-approval letter from a lender.
To pre-approve you, your lender will need the following things from you:
Paystubs – for the last 30 days
Taxes – for the last 2 years, including all schedules
W-2s – for the last 2 years
Bank statements – for the last 2 months
Asset statements – also for the last 2 months – (401K, stocks, bonds, etc.)
There will be more information along the way, but unless you are self-employed, this will be enough information, along with your credit report, to get your lender started on the pre-approval process.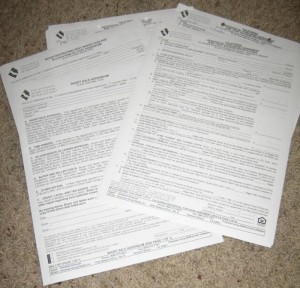 Once you have your pre-appoval letter in hand, you need a few more items to make your offer as strong as possible.
Proof of funds (bank statements to prove that you have the down payment and closing costs)
Copy of your credit scores – to show you have sufficient credit to obtain a loan
DU – Desktop Underwriting (if one is available) – this shows that your file has been through some underwriting and gives more validity to your pre-approval letter
With these 4 items in hand, you will be able to present a strong offer to the sellers and have much better likelihood of having your offer accepted.
Do you need a referral to a mortgage lender?
Do you have questions about being ready to buy a home, please contact me at 714.319.9751.