Can I Buy Any Orange County Home with an FHA Loan?
The simple answer to this question is NO. FHA has several requirements if you are to obtain an FHA loan.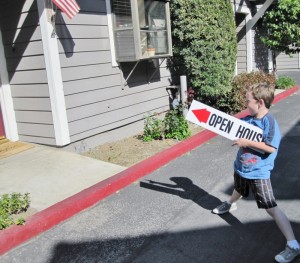 Condos Must be FHA Approved
If you are planning to buy a condo, it's important to make sure that the condo complex is FHA approved.
If it isn't, your lender may be able to get it the complex approved. However, if will add time and possibly money to get the sale completed.
Additionally, if the complex isn't FHA approved, the seller may be hesitant to accept your FHA offer.
Home Must be in Acceptable Condition
Although FHA does not seem to have as many requirements as it used to when it comes to the condition of the property, there are still certain requirements regarding the property.
FHA appraisers will come in and make certain that there aren't health and safety concerns regarding the property.
Things to watch out for:
Broken windows

Peeling pain in pre-1978 houses

Smoke alarms

No exposed wiring

Foundation problems
What this means is that many fixer uppers will not qualify for FHA financing.
If your're thinking about buying an Orange County home using FHA financing, be sure that your Orange County Realtor understands the importance of qualifying the home for FHA.