Channel Place Park
Channel Place Park is a great neighborhood park located on the west side of Newport Beach, CA. The park features two play areas, two barbecue pits, picnic tables, and even a water fountain.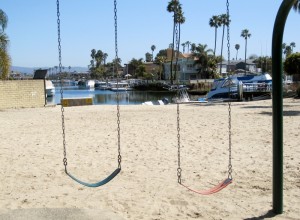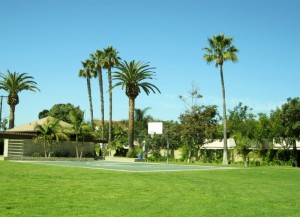 If you want to play a pickup game, there is also a half basketball court. If you are planning a party, bounce houses are permitted but there is no electricity so let the bouncer rental company know that generators will be needed.

Because the park is located near the edge of western edge of Newport Beach, away from the piers and peninsula, it is typically less busy compared to other parts that are this close to the beach. Further, not many parks offer this kind of view of the harbor to enjoy while you barbecue for the family.
Another great aspect of being further from central Newport Beach is that visitors to Channel Place Park can spend any time of day here, having breakfast, lunch, or dinner at restaurants near Pacific Coast Highway that are more well known with the locals than with tourist guides.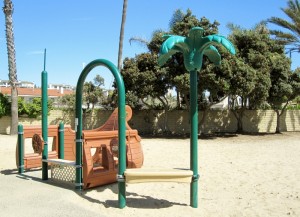 Channel Place Park is a great place to visit as it is easily accessible due to it's location. The park is easy to find and is in walking distance to many local shops and restaurants. Channel Place Park, is located at the intersection of Channel Drive and 44th Street in Newport Beach, CA.Originally published at Channel Place Park.