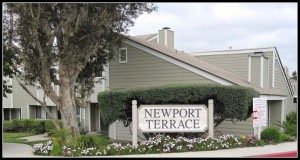 Newport Terrace is a hidden treasure in Newport Beach. The condominiums are located in an area that might be mistaken for Costa Mesa, given its location. However, it is a small oasis of Newport Beach, and it has much to offer for a very reasonable price.
There are 281 homes in Newport Terrace. It is located at the end of 19th Street near the beach and just above the Talbert Nature Preserve. Even many who live in the local area are unaware of this small enclave which as the only reason to travel all the way to the end of 19th Street is to reach Newport Terrace.
As children in Newport Terrace, my sister and I enjoyed playing in the Nature Preserve, which all of the neighborhood children called the "gully." In addition to being located close to the beach and the Nature Preserve, there is a lovely pool area, which in addition to the pool, features a jacuzzi, a wading pool and a new basketball area. There is even a horseshoe pit if you walk up a small hill behind the pool area.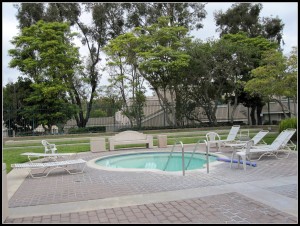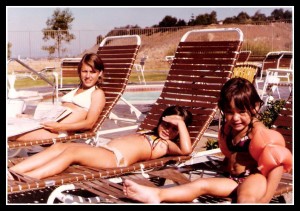 Originally built in the 1970's these condos started at approximately $25,000. Currently they are selling from the high $200,000's to the mid $300,000's, a very reasonable price for a Newport Beach address.
The open space and green areas that were incorporated in to the design of Newport Terrace offer a great added amenity, perhaps inspired by the Nature Preserve above which it sits.
One of the best things offered to those who live in Newport Terrace is a home in Newport Beach for far less than in most other areas of the city.
Located just a few blocks from Harbor Boulevard, Triangle Square and 17th Street, Newport Terrace offers close proximity to shopping and restaurants as well as the beach the freeway and Hoag Hospital.
Please see homes for sale in Newport Terrace below.
We're sorry, but there's nothing to display here; MLS data service is not activated for this account.