Costa Mesa Christmas Tree Recycling and Disposal 2015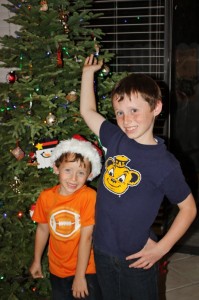 The holidays were fun.  You have eaten your share of goodies and drunk your share of eggnog.  The presents have been unwrapped, and the decorations are put away until its time for dreams of sugar plums to once again dance in your heads.
And, now you're wondering what to do with your once wonderfully beautiful Christmas tree.  Do you need to chop it up and put it in your trash can?  Do you need to take it to the dump?
You're in luck. Costa Mesa has a simple program for Christmas tree disposal and recycling.
The Costa Mesa Sanitary District will pick up Christmas trees from December 29, 2014 through January 16, 2015.  The trees will be collected on regular trash days from curbside.  If a tree is over six feet, it must be cut in half to be eligible for pick up.  Please also make sure to remove all decorations and tree stands prior to trash pick up.  The trees will be ground into mulch and used both locally and throughout Southern California.
For more information about Costa Mesa Christmas tree recycling, please contact the Costa Mesa Sanitary District at 949-645-8400 or go to free Christmas tree recycling.