Costa Mesa Easter Egg Hunt
We have gathered information for three different Easter events for Costa Mesa. Please see all of the fun activities below: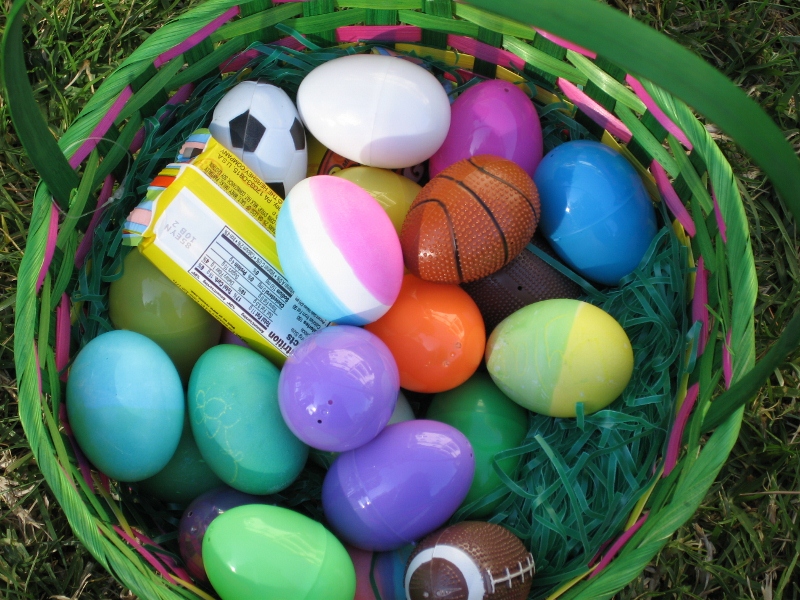 5th Annual – Costa Mesa Easter Egg Hunt
Costa Mesa Orange County Market Place Easter Festival & Treasure Hunt
April 23, 2011 9:30 a.m. – 2:30 p.m.
Location: 88 Fair Dr., Costa, Mesa, CA www.ocmarketplace.com
The Costa Mesa Annual Easter Festival includes treasure hunt, the Easter Bunny and a free gift. Be sure to bring your own basket. If you find the ubiquitous gold egg, you'll win a special prize! There is a free gift to first 500 kids in line for treasure hunt.
FREE:
Treasure Easter Egg Hunt 10 am – 2 pm
Meet Easter Bunny 10 am – 2 pm You can use your own camera for photos
Face Painting 9:30 am – 2:30 pm
Puppet Shows 10:30 am, Noon & 2 pm
Cost: $2 adult admission, free 12 and under. Address: Orange County Fairgrounds, MarketPlace & Event Center, 88 Fair Drive, Costa Mesa, CA. Tel: (949) 723-6660. www.ocmarketplace.com
4th annual Costa Mesa Community Run
2K fun run and a 5K run through Fairview Park, beginning and ending with a lap at Estancia High School and through Fairview Park.
Race Day Schedule
6:30 am – Registration
7 am – Community fair and pancake breakfast begins
7:30 am – Warm-up
8 am – 5K starts
9 am – 2K fun run starts / award ceremony
10 am – Nature walk
This event, supports the Costa Mesa public schools and begins at 5 p.m. Friday, April 22, with an expo and live music provide by blues band Blue Daddy, food for $1, rides and a Costa Mesa Easter egg hunt.
Easter Eggstravaganza Paw Pawty
April 23, 2011 2:00 pm – Tewinkle Park
There will be over 200 Easter Eggs filled with Doggy Treats and hidden around the Lake at Tewinkle Park in Costa Mesa. In one of the Easter Eggs there will be a Special PAW PRIZE!
$5 donation suggested. See http://www.desperatepawsofocdogclub.org/events/16040117/?eventId=16040117&action=detail for more details.
Please let us know which Costa Mesa Easter egg hunt you enjoyed the most.
Interested in buying or selling a Costa Mesa home? Please contact Christine Donovan at 714-319-9751.
Originally published at Costa Mesa Easter Egg Hunt