Costa Mesa
Fireworks
Rules and
Regulations
For 2011, the Costa Mesa City Council has agreed that fireworks may be sold one day earlier than last year and that Costa Mesa fireworks can be set off for the weekend before Fourth of July.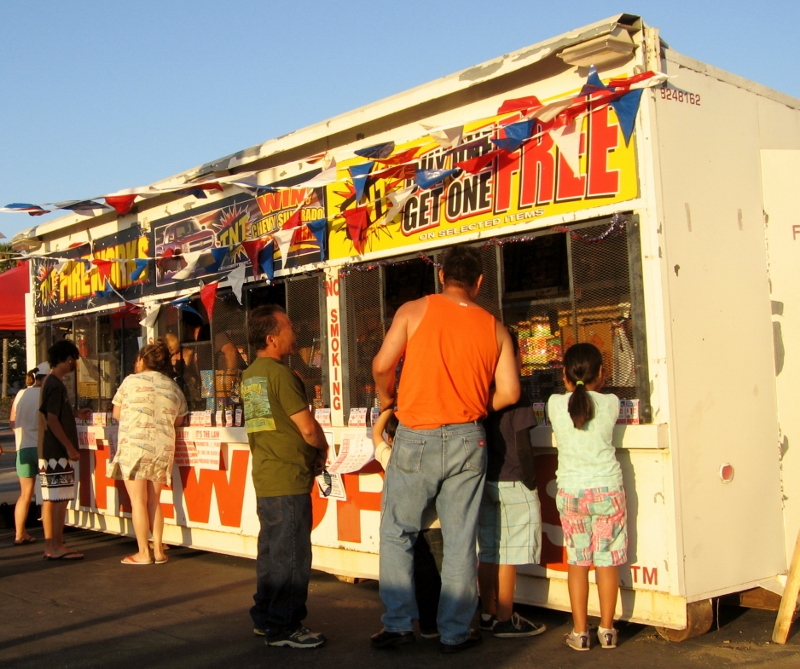 Fireworks may be sold from 9pm on June 30, 2011 through the end of day on July 4, 2011.  Another big change is that fireworks may be set off in Costa Mesa from 4pm to 10pm each night from July 1 through July 4.
The City Council believed that this would allow more Costa Mesa fireworks to be sold which should help different youth programs including sports organizations to raise additional funds to support the programs.
The Costa Mesa City Council warns that this is a test case, and if too many problems result from the loosening of restrictions, they will review the policy again next year.  So, please be sure to be safe, sane and courteous in your use of fireworks so that we can all continue to enjoy them.
Costa Mesa is one of only a handful of cities in Orange County that allows fireworks to be set off by the general public. The others are Garden Grove, Buena Park, Santa Ana, Stanton and Westminster.  So, consider how fortunate we are to be able to share this experience with our friends and family.
If setting off your own fireworks doesn't appeal to you, and you would rather see professional delays, those are available at the 
Newport Dunes Fireworks display and at the Huntington Beach Pier Fourth of July and Fireworks Celebration.
_____________________________________________________________
Wondering what the real estate market is like in Costa Mesa?  Please see Costa Mesa Homes.