Costa Mesa First Time Home Buyer
What Happens During Escrow?
Once your offer has been accepted on your new Costa Mesa home, escrow is opened.
Great!  Your offer has been accepted, as a Costa Mesa first time home buyer, do you know what happens next?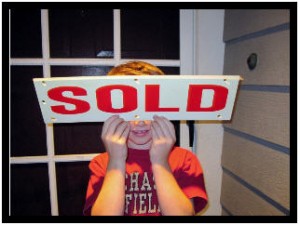 During escrow you will do the following (showing typical time periods):
Deposit your earnest money into escrow – within 3 business days of acceptance

Review and sign escrow instructions

This will include providing information on your insurance company/agent

You will complete vesting instructions stating how you want to hold title

You complete a statement of information so the title company can check for any liens or judgments or prove that it is not you if a problem later attaches to your property.

Provide verification of down payment funds – this is usually done upon presentation of offer but no later than 7 days after acceptance.

Work with your lender to get as far through the approval process as possible.

The loan contingency is typically removed at 17 days, and to protect your earnest money deposit, you will want to have a fully underwritten approval and have as many conditions such as providing taxes, paystubs, etc. signed off before the 17 days are over.

Get your appraisal – within 17 days of acceptance.

The appraiser will give the fair market value of your home, and your lender requires that the appraised value be at least the purchase price.  If not, there will be additional negotiations.

Seller to provide disclosures – within 7 days of acceptance.

Buyer to complete all inspections within 17 days of acceptance.

This includes having a third party inspection and any other inspections you may want such as soil, lead paint, or further investigations of things called out by the inspector such as leaks, electrical issues, roof, etc.

Buyer to review and sign seller disclosures.

Request repairs – within 17 days of acceptance

After reviewing disclosures and doing property investigations, the buyer may choose to request repairs from the seller.

For REOs/bank owned foreclosures and short sales, the sellers are unlikely to make repairs.

For equity sales, this is a new negotiation between buyer and seller.

During this time, your lender will be working to gather all needed documentation and clear all conditions so that they can obtain loan documents.

Escrow will be gathering all documents and communicating with all parties including the lender, buyer, seller, Realtors, and title to make sure that all necessary items are received.

Realtors will be helping with disclosures, inspections, repair negotiations, and gathering necessary documentation.

Seller will sign deed in favor of buyers which will be held by escrow until close of escrow.

Once the lender provides loan documents, buyer will sign loan documents.

Usually signing occurs 3 to 5 days prior to close of escrow.

After loan documents are signed, escrow will send them back to the lender.

Lender will check in loan documents and obtain any needed items prior to funding.

Lender will fund the loan.

Title will record the deeds and confirm that they have been recorded.

CONGRATULATIONS! You now own your new home!
So, now you know what it takes to go from being a Costa Mesa first time home buyer to being a first time Costa Mesa home owners.

Are you ready to be a Costa Mesa first time home buyer, if so, please contact Christine Donovan at 714-319-9751 to get started today.