Costa Mesa History at the Estancia Adobe October 2013
On Sunday, October 13, 2013, the Costa Mesa Historical Society will be hosting an event at the Estancia Adobe. It will take place from 12pm to 4pm and will feature information on how previous residents of Costa Mesa lived and will include a presentation from a Acjachemen Nation descendent.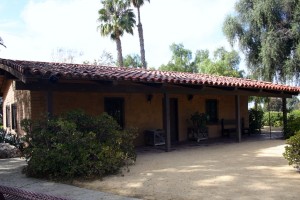 The Diego Sepulveda adobe known as the Estancia Adobe was built around 1820.
There will also be awards for the winner of the Costa Mesa Scarecrow contest which are displayed in Fairview Park near Goathill Junction and the miniature trains.