Costa Mesa Miniature Trains to Keep on Rolling
This week, Costa Mesa City Council voted to extend Goathill Junction's lease for another 5 years allowing the popular miniature trains in Fairview Park to continue to delight children, young and old.
The Orange County Model Engineers (OCME) have run the Goathill Junction miniature trains in Fairview Park since 1988. There are about 100 members of OCME and have invested about $750,000 into building and maintaining the railroads in Fairview Park over the past 25 years. The trains have given about 40,000 rides per year for the past two and a half decades.
The trains are open to the public on the third weekend of each month, and the rides are free though donations are accepted happily.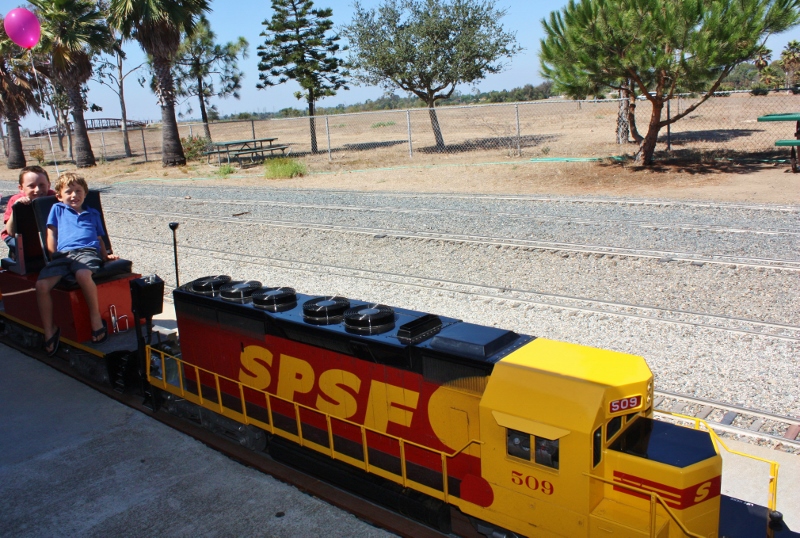 The trains celebrate the holidays with a Pumpkin Patch Run where a pumpkin can be chosen from the patch for a small donation and a visit to the North Pole at Christmas time with a photo of St. Nick on a decorated miniature train.
Each month when the trains run for their one weekend, children and parents line up for their opportunity to enjoy this special bit of Costa Mesa.  The trains are available for rental for parties on their off weekends, and many children enjoy their birthday at Goathill Junction as a result.
For more information about Costa Mesa miniature trains, see:
Fun, Free or Near Free Things to Do in Costa Mesa – Minature Trains
5 Things to Do in Costa Mesa with Young Kids
If you are interested in selling or buying a home in Costa Mesa, please contact Chistine Donovan at 714-319-9751.