Costa Mesa Parks
Costa Mesa features many wonderful parks a few of which are featured below.  The wide range of Costa Mesa parks includes everything from large open spaces a Fairview Park to the Costa Mesa Bark Park for dogs to the gorgeous views of Vista Park and the historical Diego Sepulveda Adobe at Estancia Park.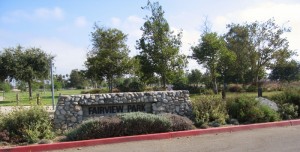 Below is a list of different posts detailing the locations and special features of some of our favorite Costa Mesa parks.  Be sure to check back to this page occasionally as we add more parks for your enjoyment.
Tewinkle Park – One of many Costa Mesa parks, this 49 acre park across from the Orange County Fairgrounds features a duck pond and play areas.
Angels Playground Tewinkle Park – This park offers a wonderful playground for kids within the confines of Tewinkle Park.
Volcom Skate Park Costa Mesa – This is the perfect place to come and skateboard in Costa Mesa.
Costa Mesa Bark Park – If your wondering if any of the Costa Mesa parks are great for your dog, you've found it.  This is the place to take your dog out to run free and socialize.
Fairview Park – This is one of the largest Costa Mesa parks and is 208 acres in the center of Costa Mesa features bike trails, miniature train rides, free concerts in the park and so much else.
Costa Mesa Miniature Train Rides – Goathill Junction is located in Fairview Park and offers free train rides to the public.