Costa Mesa Real Estate News – Central Costa Mesa Homes Report
Central Costa Mesa is an area of the city, triangular in shape, which is bordered by Harbor Boulevard, Baker Street and Newport Boulevard/ the 55 Freeway.
The Market Report for Central Costa Mesa Homes is below: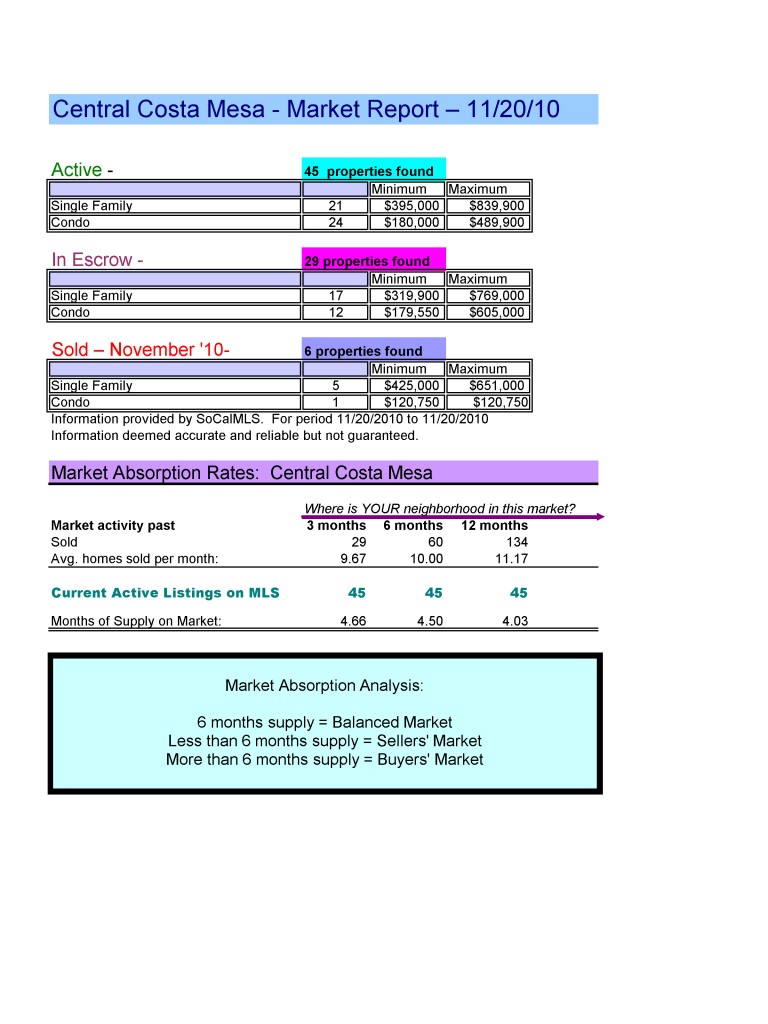 Based upon general definitions, it appears that Central Costa Mesa should be in a Sellers' Market though it still appears to be a Buyers' market. Given all that is going on in the credit market and the banking industry, we are in an unusual time and will have to see
Market reports for additional areas of Costa Mesa and nearby cities:
Central Costa Mesa Homes
Mesa Verde Costa Mesa Real Estate Report
South Coast Metro Costa Mesa Homes
Huntington Beach Real Estate News
Newport Beach Real Estate News
Fountain Valley Real Estate News
Balboa Peninsula Real Estate Report
Newport Heights Real Estate News
For more information on homes in Costa Mesa, please contact Christine Donovan at 714.319.9751
For homes currently for sale in Central Costa Mesa, please see below.
We're sorry, but there's nothing to display here; MLS data service is not activated for this account.