Costa Mesa Real Estate News – South Coast Metro Costa Mesa Market Report – Jan. 2015
South Coast Metro is an area that encompasses both Costa Mesa and Santa Ana. However, the South Coast Metro area in Costa Mesa usually refers to the area east of Bear Street and north of the 405 (San Diego Freeway). It is at the junction of Orange County's 55 and 405 freeways. It is the area of Costa Mesa closest to South Coast Plaza. In this unique neighborhood, premier office space and world class shopping vie with first class dining and performing arts venues to form a cosmopolitan blend of culture and business.
The Real Estate Market Report for South Coast Metro is below: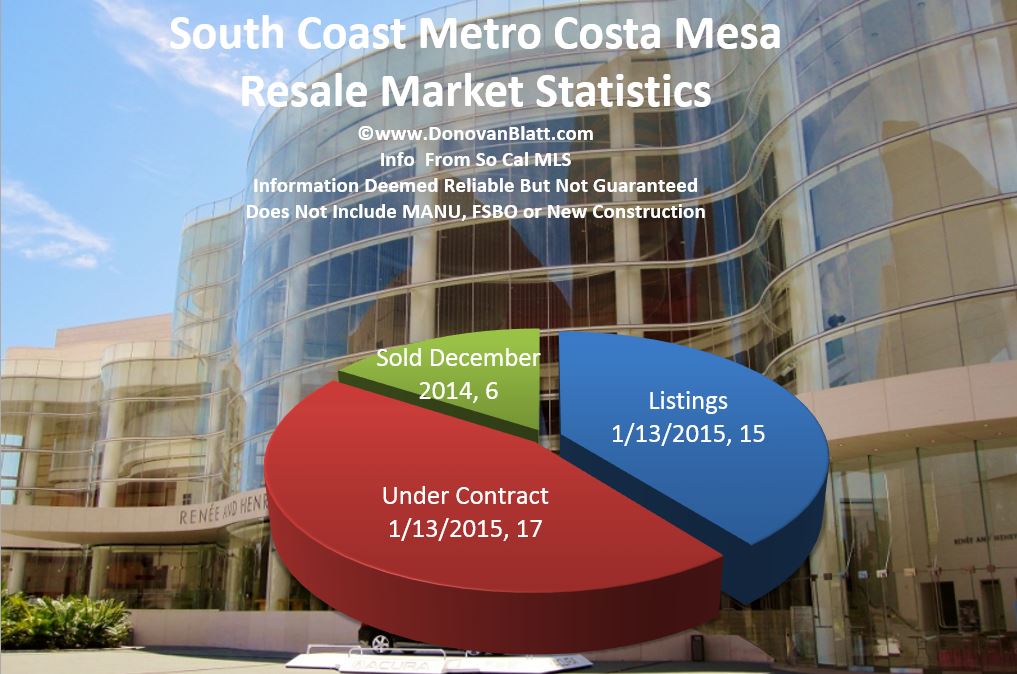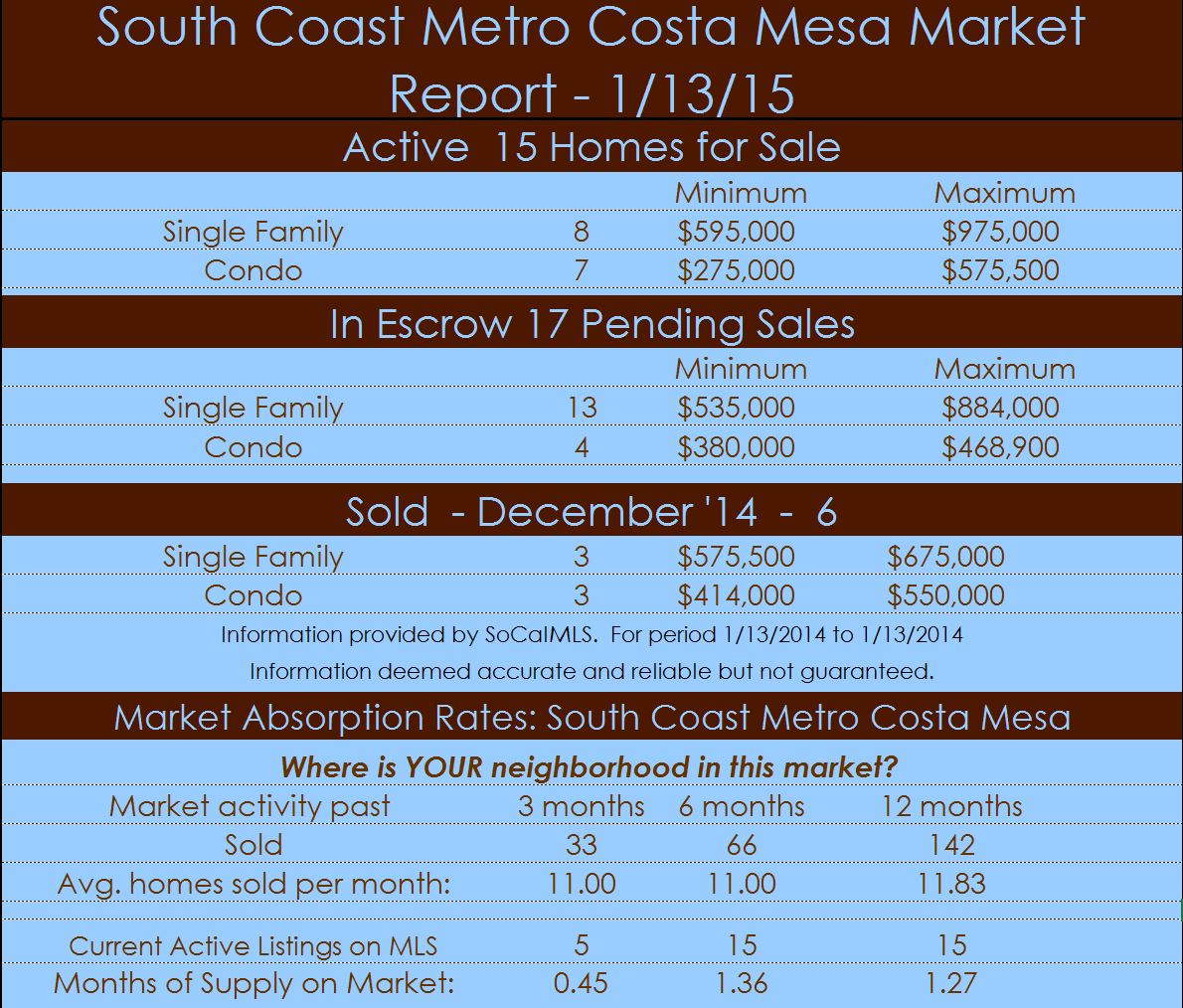 South Coast Metro has very low inventory right now, meaning that there are very few homes for sale with less than one month of homes inventory currently. Though sales were down some in December, it makes sense with the holiday. If homes continue to sell as they have the last few months, South Coast Metro is likely to experience a seller's market with multiple offers on well-priced homes.
Click homes for sale in South Coast Metro Costa Mesa to see homes currently for sale or see below.
Interested in selling your South Coast Metro home or buying a new one, please contact Christine Donovan at 714-319-9751.