Crab Cooker – Newport Beach
The Crab Cooker was opened in 1951 by Bob Roubian. Several years after returning from World War II, he was able to open a seafood restaurant. This had been his dream as he wanted to be around fish as he loved it.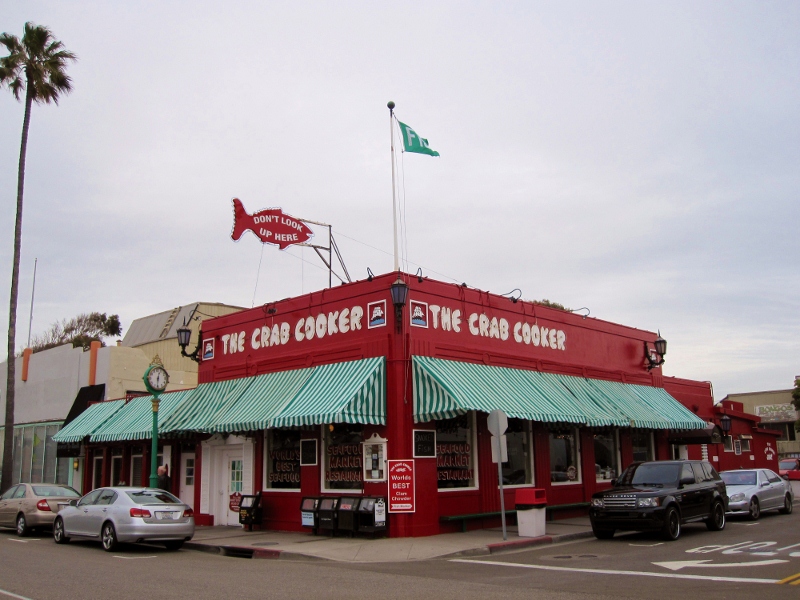 My mom refers to this restaurant as Eat Lots O' Fish for a sign that was on top of the Crab Cooker for many years, along with another sign that reads "Don't Look Up Here". The restaurant is very eclectic in design and in decoration, including a shark hanging from the ceiling. It was originally a Bank of America building and is now painted fire engine red.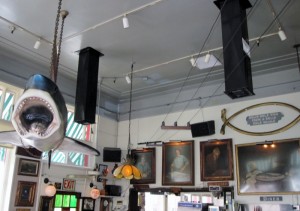 The fare is tasty, and the grilled fish is great. You will frequently find long lines of people waiting to get a seat. No reservations are accepted, and even President Nixon was told he would have to wait in line for a table.
My favorite for a quick lunch is to stop by Crab Cooker's fresh fish market and grab some of their amazing bread, a bit of smoked albacore and some of their famous clam chowder soup.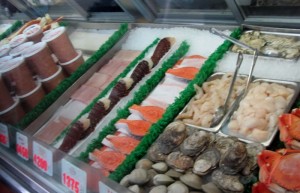 We may grab it to take back to the office or stop along the bay for some fresh air with lunch. If you stop by, make sure you put money in the meters, as they are patrolled and the tickets are expensive. Today there are two Crab Cooker locations. The original is located at 2200 Newport Boulevard, Newport Beach, CA (949) 673-0100. The second location is 17260 E. 17th Street in Tusin, CA (714) 573-1077.
Originally published at Crab Cooker.