Day Trips from Orange County – Catalina Island
Catalina Island is one of the eight islands that makes up the Channel Islands archipelao.g
Located 26.2 miles off the coast, Catalina Island is a great day trip.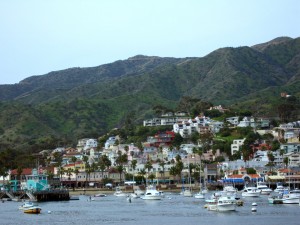 You can jump on the boat in the morning.  Enjoy a day on the sand, shopping or in the interior of the island observing the wild life, and still be back in time for dinner.
It's very convenient to hop on the Catalina Flyer and take a quick 75 minute trip.  After enjoying the ocean, sea lions, dolphins and whales, you'll land at Avalon and have just a few minute walk into town.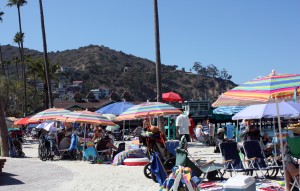 Getting around Avalon, Catalina's main town.  Is easy.  It's a mile square, and everything is in easy walking distance.  This lovely little town feels like a small mediterranean village.
If you want to get around the hills behind town, you can rent a golf cart.
Wondering what else there is to enjoy in Catalina? Try a glass bottom boat, parasailing, kayaking, snorkeling, biking or indulge at a spa.
If you decide that one day is just not enough to enjoy all that Catalina has to offer, spend a night or two in one of many hotels and bed and breakfasts offered by the Island.
If you've never been to Catalina, be sure to take a day or a weekend to see all that this lovely place has to offer.
If you think that a day or two on Catalina isn't enough, you might consider buying one of the lovely homes available.
In addition to the homes for sale on the market, we have a lovely home that is just coming on the market. Please contact Christine Donovan at 800-610-7253 x 1 for details.
 Please click Catalina homes for sale to see other homes that are currently available.
For more photos of Catalina Island, please see the slide show below.