Don't Miss Out on the Honeymoon when You Sell
Your Costa Mesa Home
Do you want to sell your Costa Mesa home for the most money possible?  If you're like most sellers, of course you do!  However, this needs to be balanced against the danger of over pricing your home and thus winding up with a lower sales price.
How can this happen?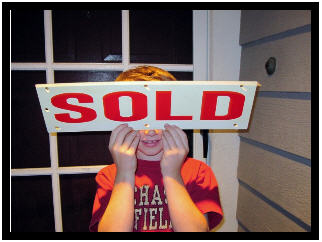 When a home first comes on the market, all buyers who are looking for that type of home will buzz about it and likely notice it.  However, if it is over priced, many of those potential buyers will choose not to look at it.  As time goes on and the over priced home is inevitably reduced in price (if it is to sell), the home may actually gain a type of stigma from being on the market too long.  Now, new potential buyers or the older buyers will wonder what is wrong with the home, or why it has been on the market for so long.
This is not good for the highest price possible for your home as those buyers may be looking for a reason to pay less.
What can you do to make sure you get the most for your home without leaving money on the table?
Have your Realtor provide you with comparables – homes that are similar to yours and have sold recently and also homes that are currently for sale or in escrow so that you can see your competition and what the buyers will be comparing to your home.
After you have reviewed these homes and discussed them with your Realtor, you can make an informed decision about the value of your home.  If you still want to "test" the market, be sure that you listen to the market.  If your home is priced higher than your Realtor recommended and you aren't receiving offers or showings, make sure to adjust the price before you lose the honeymoon period and wind up with a home that sits on the market.
Please contact Christine Donovan at 714-319-9751 for a free valuation of your home or for more tips to get your Costa Mesa home sold for the most amount of money in the shortest period of time.