Fashion Island Christmas Tree Lighting 2014
This year, Fashion Island's annual tree lighting ceremony will take place on November 14 and 15, 2014 at 6:00 pm.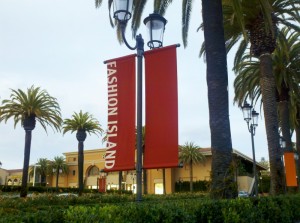 In addition to having the opportunity to watch this beautiful tree light up, there will be sing alongs.  And, Mickey will bring his friends as well as a magical, Disney-type snowfall to accompany the lighting.
Make sure to arrive early as parking is difficult.
If you miss the initial tree lighting ceremony at Fashion Island, you can still stop by to see the slightly less festive though still beautiful lighting of the tree each evening at 5pm until January 4, 2015.