Fashion Island – Newport Beach – Shopping Mecca
For those in the know, Fashion Island is the premier shopping destination in Orange County.  Located in Newport Beach, CA Fashion Island features an amazing compilation of high fashion, luxury goods, exquisite dining and beautiful seasonal touches that anyone can appreciate.  Shoppers at Fashion Island enjoy Pacific Ocean views, palm trees blowing gracefully in the wind, and fountains and ponds that together create the wonderful upscale ambiance for which it is known.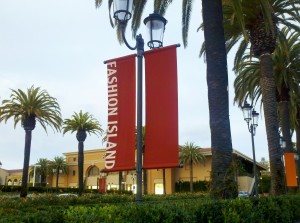 Built in 1967, Fashion Island has grown dramatically over the years.  There have been several renovations to ensure that the visitors are treated to a well designed shopping experience.  While many stores have been added to the roster, Fashion Island is still a treat for the senses with Mediterannean architecture, entrancing art displays, and lush landscaping.
The discerning shopper will enjoy well known anchor stores such as Nordtrom, Neiman Marcus, and Bloomingdales as well as several fine boutique stores. If you plan on shopping at several stores be sure to take a lunch or early dinner break and treat yourself to the fine dining at Canaletto Ristorante Veneto or Fleming's or something more casual but still equally enjoyable such as Yard House or Mariposa. With over 1.5 million square feet of shopping and more than 30 restaurants you can be sure that Fashion Island will have something for everyone visitor to enjoy.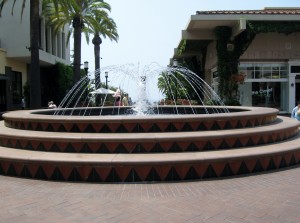 Fashion Island is also host to many events throughout the year. There are events provided by the shopping center and also several other exciting events hosted by the retailers such as fashion shows, designer appearances, and book signings. Wine tastings, culinary demonstrations, and celebrity guest appearances are also common throughout the year at Fashion Island. There are also shopping packages that not only showcase Fashion Island but also the surrounding areas. These package offers include tours of Newport Beach and Corona Del Mar or even a stay at the Island Hotel and VIP shopping discounts at many of the fine retailers.
The beautiful Southern California weather allows for a year round, out door shopping experience that is unknown in most parts of the country.  Bring your kids; bring your dogs; bring your significant other.  All are welcome in this unique shopping mecca.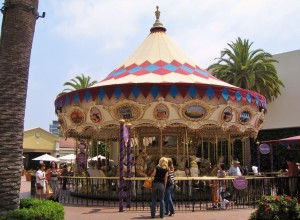 Fashion Island is located at 401 Newport Center Drive, Newport Beach, CA 92660. Guests can contact Fashion Island Guest Services at 949.721.2000 for more information.
Originally posted at Fashion Island.