Balboa Island is a lovely place to call home located in the middle of the Newport Bay which is one of the largest pleasure yachting harbors in the world.
Balboa Island is actually made up of 3 artificial islands – Balboa Island, Little Balboa Island and Collins Island. In 1916, Balboa Island became part of Newport Beach.
Balboa Island is connected to the mainland by a two lane bridge off of Jamboree on the northeast of the island. On the opposite side of the Island, access is via the Balboa Ferry which operates three private ferries to and from the island 7 days a week providing a lovely trip on the Newport Bay for a nominal fee. The ferry carries cars, pedestrians and bicycles throughout the year. Ferry passengers are taken from Balboa Island to the Balboa Fun Zone an area with arcades, restaurants, shops, a ferris wheel, merry go round, boat rentals and other attractions.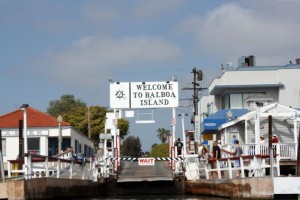 The 2000 Census, showed Balboa Island to be one of the densest communities in terms of population in Orange County with 3,000 people living in only 0.2 square miles. The typical lot size on Balboa Island is only 35 feet by 85 feet with many vintage beach cottages still existing among newer, larger bay front homes.
Balboa Island is a mix of residential and commercial with a lovely "downtown" area on Marine Avenue. Marine Avenue has restaurants, many clothing boutiques, and favorites such as Dad's which makes great Balboa Bars (ice cream bars dipped in chocolate and rolled in your choice of chocolate sprinkles, rainbow sprinkles or crushed peanuts).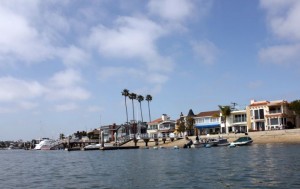 Between 1908 and 1909, waterfront lots were selling between $350 and $750, with rumors that were sold for as little as $25. A far cry from today, when even in a "down" market, the homes sell from just under $1.4 million to just under $10 million.
If you're interested in buying or selling a Balboa Island home or for more information about Balboa Island homes, please contact Christine at 714.319.9751
Please  homes for sale on Balboa Island below.
We're sorry, but there's nothing to display here; MLS data service is not activated for this account.
We're sorry, but there's nothing to display here; MLS data service is not activated for this account.