Corona del Mar State Beach
Corona del Mar State Beach is also known as "Big Corona." It is located near Iris and Ocean Boulevard.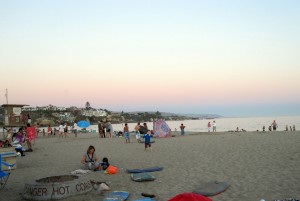 This is a great place to spend a day at the beach or an evening enjoying being at the beach while making dinner in the fire pits. Hotdogs and s'mores at the beach are a hard act to beat. If you are looking for a firepit in summer, be sure to come early, as they are very popular and frequently fill up early.
Big Corona is approximately one-half mile long and is located at the bottom of the cliffs in Corona del Mar. It is framed by the jetty which helps to keep the waves small and child friendly, much of the time. It's located adjacent to Pirate's Cove (where there are caves to explore and easy rock climbing) and the Newport Jetty and across the bay from Peninsula Point.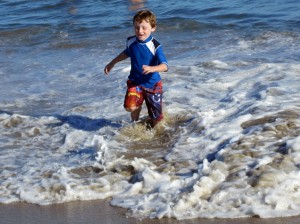 I've spent many hours enjoying fun with friends and family at Big Corona.
The beach also features a snack bar, convenient restrooms and showers.
Parking is expensive in the parking lot adjacent to the beach. Or, you can park up on the cliffs above the beach and walk down a fairly steep hill to the beach. If walking is not a problem, and you aren't carrying too much, parking and walking may be worth considering.
Interested in Corona Del Mar homes, click Corona del Mar homes for sale.