I Gave the Seller His Asking Price, What Else Does He Want?
Today, Orange County has a sellers' market meaning that there is only a few months of inventory on the market, and buyers are often facing multiple offers when they want to buy a home.
This is causing great frustration to many buyers.  Imagine that you make a full price offer, you limit contingencies and even agree to pay for a few things that typically the seller would pay for.  Then you sit back waiting for acceptance of your offer, but it doesn't happen.  They take someone else's offer instead or they simply don't respond waiting to see what other/better offers might come in.
Why does this happen why won't the seller simply accept the offer when you've already given him his price?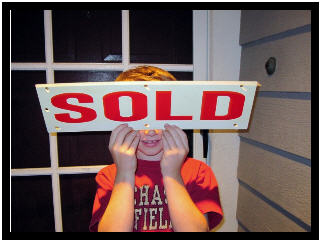 There are likely several reasons.
The seller knows or should know that it is a sellers' market, and he wants to know what the highest price he can get is.
Does he want a bidding war?  Why wouldn't he?  Wouldn't you want a bidding war to ensure the highest price if you were the seller?
There are still contingencies that could make the deal fall apart.  Unless you are a cash buyer who has removed appraisal contingencies, inspection contingencies and has no loan contingencies, your offer is contingent, and you have ways to get out.  The seller likely wants a buyer at the highest possible price with the fewest possible contingencies.
If the home hasn't been on the market but a day or two, the seller likely wants to see how the market will respond to the home before making a final decision on accepting an offer.  If I were the sellers' agent, I would recommend waiting a few days, hopefully through the first weekend to see what comes in.  How else will the buyer be certain he's gotten the most money?
Is it frustrating? Absolutely for the buyer, but what would you do if you were the seller?  Wouldn't you want to get the best deal possible?
What can you do?  Make your best offer, and wait and see how the seller responds.
Do you need help making the best possible offer?  What else could the seller want?
Please contact Chistine Donovan at 714-319-9571 for help making the best possible offer in this competitive sellers' market.