Inexpensive and Fun Things to Do in Orange County – Mile Square Park
Are you looking for fun and inexpensive things to do in Orange County?
Have you been to Mile Square Park?
Mile Square Park is 640 acres, located in Fountain Valley and bounded by Brookhurst, Edinger, Warner and Euclid.
Mile Square Park offers so many different activities for adults and children.  There are soccer fields, baseball diamonds and three golf courses.  In addition there are playgrounds,  picnic areas and an archery range.
We enjoy time at the archery range with cross bows and long bows and expect my husband will soon be teaching my son.
There are also 2 fishing lakeswith trout, catfish and other types of fish.  There are also paddle boats on the lake and ducks, geese and other birds to enjoy.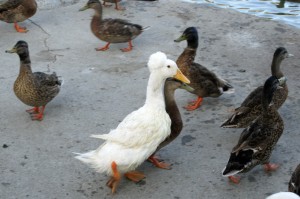 It is nice to take a picnic dinner to the park on a nice evening and follow it up with some fishing with the kids.  Experience the delight we find in teaching our son to cast or having our little one proudly hold his own pole and look forward to catching his first fish.
What a nice way to get away from it all witout having to leave town.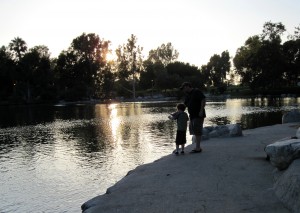 Pick up a couple of sandwiches or pack a picnik basket, grab the fishing poles, and you have great family entertainment for far less than dinner and a movie.  Plus you get to build some great family memories. 
What do you like to do for inexpensive fun in Orange County?  Please let me know at christine(at)donovanblatt.com.
Originally published at Fun and Inexpensive Things to Do in Orange County – Mile Square Park.