Is it the Right Time to Buy an Orange County Home?
There are lots of discussions about whether or not the housing market is at the bottom, whether a buyer should wait longer to take advantage of lower prices or buy now rather than potentially miss out.
Knowing that this is an ongoing conversation for many buyers, I wanted to provide some basic information to help Orange County home buyers make their decision.
For those of you who spent 2003-2006 saying you wished you bought in 2000 and took advantage of the market, here's something to consider:
According to NAR,* housing affordability is at its greatest point since records have been kept
 The index has been kept since 1971 and considers several factors including the cost of homes, interest rates and median income. Given all of the factors, home purchases are currently the most affordable they have been in at least 40 years.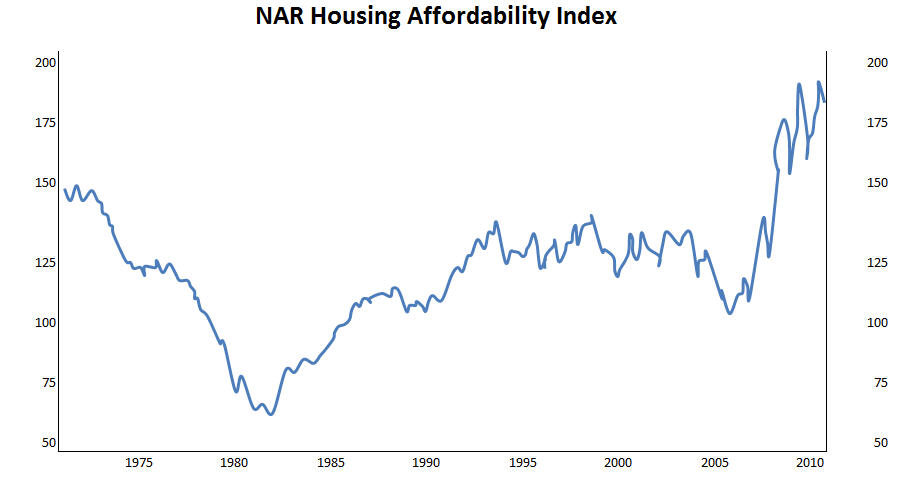 Still not convinced you should buy?  Perhaps you are considering that California is different than every where else?
California 1st Time Buyer Affordability Index is 53% as of Q1 2011
(percentage of households that can afford an entry level home)
In the third quarter of 2007, the Affordability Index for California first time home buyers was only 24%.
The Federal Reserve said on 6/22/11 that they expect the housing recovery to pick up around the end of the year and plan to keep mortgage rates low for now.
More Americans are choosing to rent than to buy, leading to an increase in rental prices

.

 Generally when rental values increase, so do housing prices.  But, if you own a home with a fixed rate mortgage, the majority of your housing expense are fixed. 

Ex.                            Mortgage (Principal & interest – fixed)                                      Rent    (5% yearly increase)  

Year 1                     $1100                                                                                                     $1000

Year 10                  $1100                                                                                                      $1628

Year 20                  $1100                                                                                                     $2526

Year 30                  $0                                                                                                             $4321

If inflation and prices go up more than 5%, the result will be more dramatic.

So should you buy an Orange County house today?

It depends on what is important to you and what your goals and plans are.

Who should buy an Orange County house today?
Investors who want to grow a real estate portfolio

With Orange County house prices and interest rates down and rental rates going up, it would seem to make a lot of sense.

Renters who are tired of paying rent and watching rent go up each year.

If there's going to be an increase in value through equity or rental value on an Orange County house, wouldn't you rather it went to you?

Current homeowners who want to take advantage of the combination of low prices and interest rates.
So, if you wish you bought in 2000, why wouldn't you take advantage of the fact thatan  Orange County house is more affordable today than it was back then?
Do you want to be saying 10 years from now, "I wish I bought an Orange County house back in 2011? If I'd only realized what a great deal an Orange County house was back then, I would have bought as many as I could?"
If you would like more information about buying or selling an Orange County house, please give me a call at 714-319-9751.