Major Price Increase for Disneyland Annual Pass Holders
Disneyland announced this week that its annual pass holders will be seeing major price hikes.
The premium pass will increase $150 from $499 to $649, a more than 30% increase.  When I first got my Disney annual pass (more than 10 years ago admittedly), the Disneyland Annual Pass was $199.  This was pre California Adventure, and much more affordable compared to the 325%+ increase since then.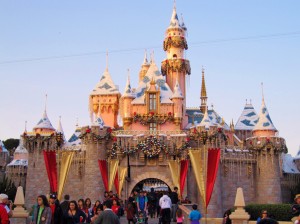 In addition, the deluxe pass will increase from $379 to $469, a $90 price increase.  The Southern California pass is the lowest increase – $60 from $269 to $329, and the Southern California Select Pass goes up $70 to $269.
The daily price will also go up from $80 to $87.
While my family and I love Disneyland, and my kids consider it the go to answer for any occasion, these price increases make the idea of Disneyland annual passes very expensive.
This comes as a precursor to the opening of the new Cars Land in California Adventure and has cause quite a hub bub online with numerous comments from Disneyophiles.