Need an Orange County Verizon Store? Visit Matt Chiarella in Costa Mesa for Amazing Service!
Yesterday I went to the Verizon Store at 2300 Harbor Boulevard in Costa Mesa, CA. I had some hopes that someone would be able to help me with an issue resulting from an insurance claim on a netbook.
I had dealt with the insurance company twice who had replaced my netbook with what I did not consider to be a comparable replacement. The new netbooks appeared to run about 1/3 as fast as my old one and was a different manufacturer. It didn't matter if I wanted to use the internet or Word; everything was excruciatingly slow.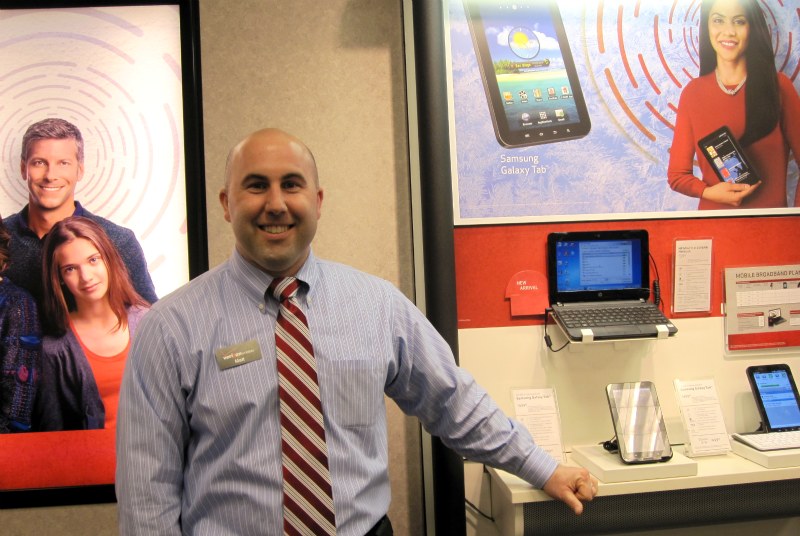 When I complained about the first one, they sent me another of the same brand and model that had the same problem.
In frustration, I visited the Verizon store in Costa Mesa. Matt was a great balm to the frustration that I had been experiencing. Although he was uncertain if he could get a better result than I had, he was happy to try. He contacted the corporate side of the insurance company and had a solution for me in just a few minutes, compared to the hour and 20 minutes I had spent with unsatisfactory results.
In addition to being so helpful and willing to try to resolve my problem, he also patiently answered my numerous questions about iPhone versus Droid and iPad versus Droid tablets and blue tooth headsets. Yes, I went in to the Verizon store with several different agendas.
Matt Chiarella is patient, personal and knowledgeable, basically everything you're hoping to have in your Verizon Store representative.
So, if you're thinking about getting the new Verizon iPhone or you want to upgrade to a Droid or just need some help from your Verizon store, be sure to give Matt Chiarella a call at 949-515-4202 or 949-315-9247. It will be well worth the small effort, and I expect he will give you as great a service as he did me.