Newport Dunes
Newport Dunes is one of the best kept secrets in Newport Beach, CA. This harbor offers a one-mile stretch of sand and calm waters of the Back Bay lagoon, known as Mother's Beach. Within the harbor is the Newport Dunes Resort, which is a 100-acre waterfront resort that is home to a state-of-the-art RV park, a marina with more than 400 slips, and a private waveless beach and playground that has been here since 1958. The Dunes also is home to 24 cottages that are available to the public to rent. These self-contained units offer spacious bedrooms, and full kitchens and baths.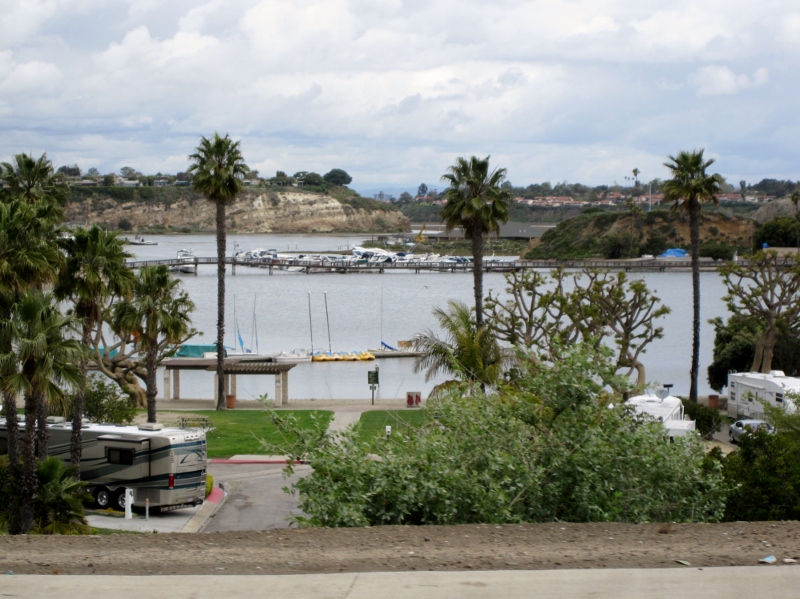 Located on the Back Bay, Newport Dunes offers easy access to the natural beauty of the estuary. The Upper Newport Bay Nature Preserve and Ecological Reserve are comprised of over 1,000 acres of open space. The park includes the
Peter and Mary Muth Interpretive Center
and the Nature Preserve is made up of the tall bluffs surrounding the Back Bay. For the ornicologists in the family, there are three sensitive species that make their home in along the bluffs: the California Gnatcatcher, San Diego Cactus Wren, and Burrowing Owl. This coastal wetland, one of the largest in southern California , is renowned as one of the finest bird watching sites in North America. During winter migration, up to 35,000 birds may be using the Bay at one time. It is home to six rare or endangered species: Light Footed Clapper Rail, Brown Pelican, Belding's Savannah Sparrow, Black Rail, Peregrine Falcon and California Least Tern.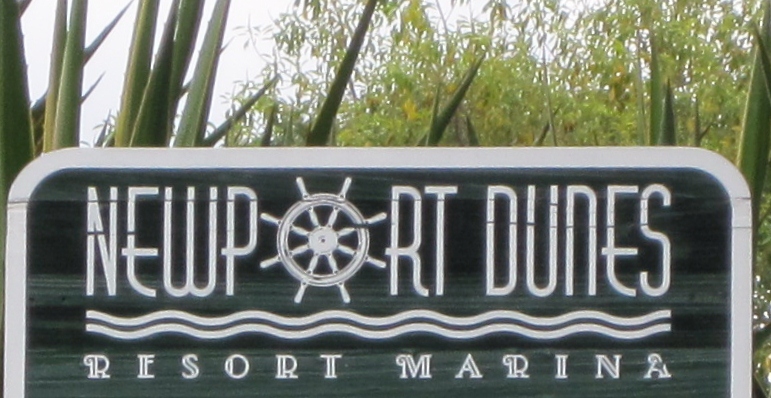 Located next to the Main Office of the Newport Dunes Resort in the Village Center, there is a great selection of grocery items, household goods, RV supplies, clothing and gifts and souvenirs. This store is open seven days a week, but the hours vary with the different seasons. Sailboats, kayaks, pedal boats, windsurfers and electric boats are available for rent at Resort Watersports near the pier. For the more adventerous, sailing and windsurfing lessons are also available and guided kayak tours are available Sundays year-round at 10 a.m, provide by the Newport Bay Naturalists & Friends. Bicycles, skates, rollerblades, boogie boards, floatation rafts, beach chairs and umbrellas are available at the rental booth next  to the Market Place.
Newport Dunes also features the Back Bay Bistro, which is the resort's onsite restaurant with superior views of the Back Bay. The restaurant offers casual dining with one of the best features in any local restaurant, a retractable roof for the al fresco dining area. 
In addition to all of this, the Dunes also features a fantastic Fourth of July fireworks display.
While Newport Dunes is a public area, the Newport Dunes Resort is managed by the Newport Dunes Resort and Marina partnership. Newport Dunes Resort is located at 1131 Back Bay Drive, in Newport Beach. For more information, call (949) 729-DUNE