Orange County Homes for Sale are at an Eight Year Low
As of today, Orange County has only 3702 homes actively for sale, meaning they do not have an accepted offer from a potential buyer. This small number is incredible when considering that there are over 3 million residents and 588,000+ owner occupied homes in Orange County.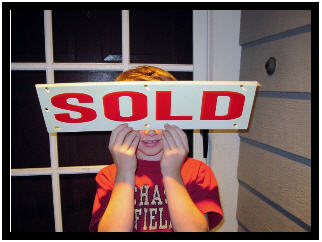 The result of this is that many potential buyers are starting to overbid on homes that they want.  Although some buyers still think that it is a buyers' market, for most homes in Orange County, the opposite is true.  Homes that are well-priced are flying off the shelf, so to speak with multiple offers and frustrated buyers who just want to buy a home and take advantage of the low interest rates.
In September 2007, there were almost 18,000 homes for sale in Orange County.  Consider that today there are only 20% of the number of homes for sale that there were when the housing crisis was in its infancy, and you will see just how tight the housing market has become in the last 5 years.
Although some buyers are willing to pay slightly over the asking price to secure a home, we are not seeing the overbidding that we were seeing in 2005 or 2006, likely because buyers are far more skittish than they were prior to the bubble bursting. The result of this is that higher closed sales are pushing up prices, slowly.  Thus, if a seller is seeking to sell his Orange County home, it is important that he understand the value of his home and price it accordingly to sell it for the most possible money while understanding that prices are not anywhere close to 2006 prices. And, it is important for buyers to understand that the "deals" that were available in the buyers' market of just a short time ago are no longer available. Underbidding on a fairly priced home, will likely result in nothing but frustration.
It is important that both buyers and sellers be well informed about the realities of today's market. To find out what your Orange County home is worth in today's market or to learn how to best compete in today's sellers' market, please contact Christine Donovan at 714-319-9751 for your free market evaluation.