"The sea, once it casts its spell, holds one in its net of wonder forever" – Jaques Yves Cousteau.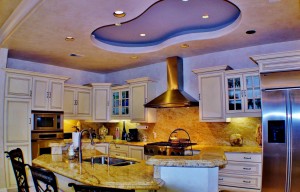 Awakening in your harbour home, you'll be happy to smell the dark aroma of coffee brewing downstairs. You know that French pastries and coffee are best enjoyed in your pajamas, on the balcony off of the master suite.
Descending the marble staircase, you're reminded of Italian villas of the past, with alcoves for art adorning the walls.
100 steps to the dock, where you head out on the kayak for your morning paddle. Later, the afternoon sun beckons you to pilot your boat to Peter's Landing to meet your friends for lunch. Plans for dinner are made without hesitation.
That evening, as the Dacor range warms dinner and the sparkle from crystal chandeliers lights your heart, you're reminded of why you've been friends for so long. Friendship, like the sea, holds one its net of wonder forever.