The Frog House is familiar to almost anybody who has been through West Newport Beach in the past five decades. With its mural and its billboard, it's hard to miss. It is an icon and well known surf shop.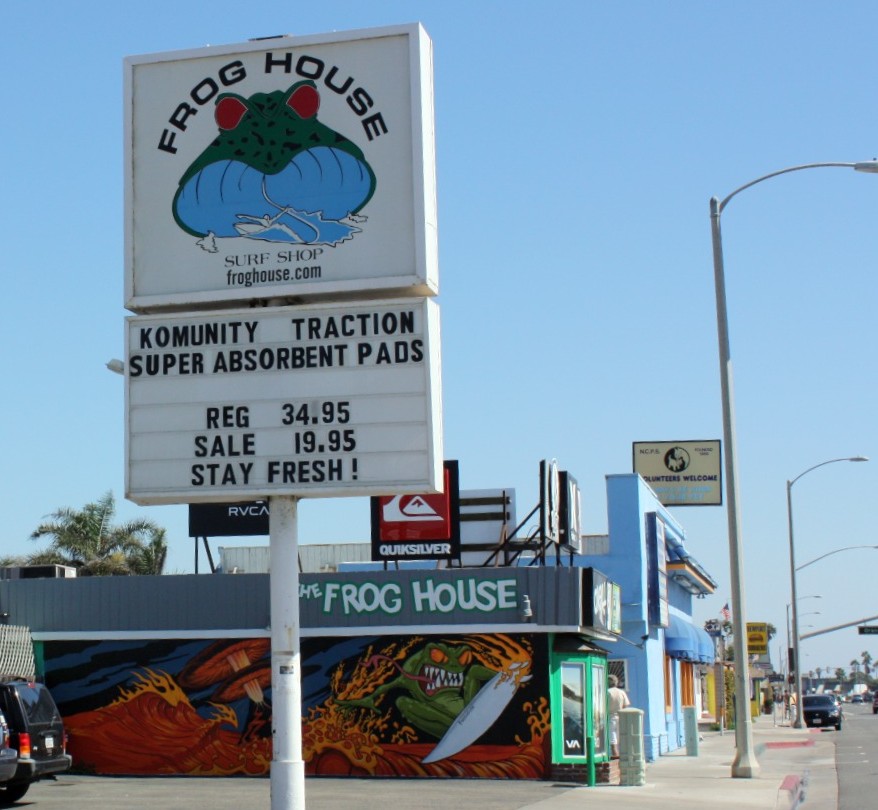 Yet, the City of Newport Beach believes that forcing the second oldest surf shop in Orange County to close or at least relocate it a good idea. In the 1970's there was a zoning change that made the land where The Frog House is residential only. For 40 years the city has chosen to give The Frog House a waiver, but no more. Now, they want to enforce this decades old zoning.
TK Brimer, the owner of The Frog House says that though he can help you with your surfboard, he is "inept" when it comes to dealing with city government and zoning laws. He only has until this month to apply for another waiver to the zoning law or the City of Newport Beach says it will enforce the zoning rules and force The Frog House to close or move.
I grew up blocks from The Frog House. The City says the area is zoned residential only. However, there are several businesses along that small strip of Pacific Coast Highway.
Do we really need more residential right there? Any body who lives there or bought there in the past 4 or 5 decades, knew The Frog House was there. This is a landmark and icon of old Newport Beach and its surf culture.
If you don't want this converted to more homes, make sure you let City Hall know how you feel.