Segway Tour Newport Beach
Most people have not had the luxury of enjoying a glided tour around Newport Beach, CA. No, that is not a typo; I did actually mean a 'glided tour'. Segway Orange County is now offering high tech rolling tours along the beaches in Newport Beach, CA for those who would like to get around without wearing down.
  The Segway is the revolutionary personal transportation device that stands upright on just two wheels, seemingly defying gravity. It was created in 2001 by inventor Dean Kaman and is used for guided tours throughout the world. The device operates with small servos that control the two wheels to keep it upright. The rider needs only to lean into the direction they want to go and the Segway responds instantly.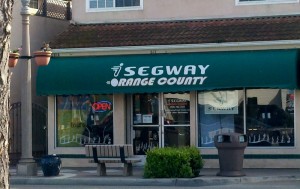 Segway Orange County will take you on a tour from their shop located on the Balboa Peninsula to The Wedge. This unique glided tour will allow you to take in various sights along the boardwalk such as the amazing homes, historical points of interest and of course the tremendous views of the beautiful Pacific Ocean along the way.
It should be noted that Segway Orange County is also an authorized dealer and service for Segway devices, and should you be so enamored with it, the cost of your rental will be applied to the purchase of your own Segway.
Segway Orange County is located at 611 E Balboa Blvd, Newport Beach, CA. Reservations for your guided tour should be made by contacting them at 949-723-1722.