Selling a Costa Mesa Home
Can Anything Go Wrong After Contingencies are Removed?
So, you've listed your home, you've waited patiently during open houses and showings, keeping your home clean and "show ready" the whole time, you've received an acceptable offer, the physical inspection is done and so is the appraisal, and now the contingencies are being removed.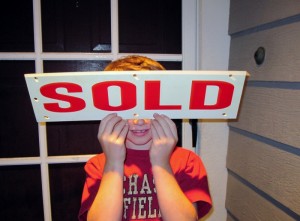 Is it time to breathe a sigh of relief, knowing that everything's done and soon your home will be sold?
Not quite, the loan still needs to have all of its contingencies removed.  The loan needs to be funded, and title needs to record.  However, you've been through most of the trials and tribulations of selling a home.
And, there is one piece of good news for the seller. Once contingencies are removed, if the liquidated damages clause was initialed, then the seller will get the buyer's initial deposit if the buyer elects not to or cannot close on the purchase during the time specified in the contract.
 So, if the buyer has signed the contingency removal, you can feel pretty good as the seller knowing that the buyer has put their money where their mouth is so to speak and fully intends to purchase the property and expects their loan to fund.
If you have more questions about what it takes to get your Costa Mesa home sold or you would like the value of your Costa Mesa home, please contact Christine Donovan at 714-319-9751