Should I Leave Room to Negotiate in My Price on My Orange County Home?
There are many sellers who believe that they should price their homes higher to start so that they have room to negotiate their price to their bottom line.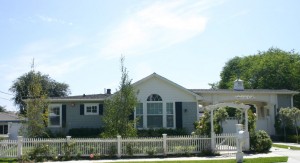 The problem with this gameplan is that it can result in pricing yourself out of the market for certain buyers.  It may result in some buyers never even looking at your home or in choosing not to make an offer for fear that you wouldn't entertain their offer.
Sometimes the best thing you can do is price your home fairly and then stick to your price or realize that you might have to come down a little from that point, rather than leaving yourself a lot of negotiating room.  This could result in more offers, faster.
How do you determine what the right price?  Ask your Orange County Realtor to do a comparative market analysis to see what other simlar homes are selling for nearby.