Perhaps you have heard that the best deal is a foreclosure, also known as an REO or a bank owned home.
What are the odds of getting a foreclosure? Looking at April's home sales in Huntington Beach, there were only 15 bank owned homes. This means that of all of the homes that sold in Huntington Beach, only 11% of them were REOs. The result is often fierce competition. Because many people believe these are the best deals, there are often numerous offers made on foreclosures in the first few days after they come on the market.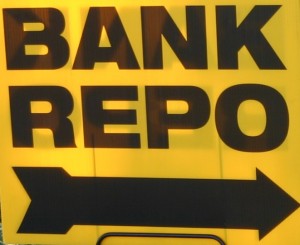 Because the competition is so fierce, you may want to consider other options when deciding to purchase a home. Short sales may also offer a good deal. They can be more frustrating as they are depending upon the bank agreeing to accept less upon the sale of the home, and it can take months to learn if the bank will even accept the offer. However, in April, 19% of the homes that sold in Huntington Beach were short sales, which gives you almost double the chance of buying a short sale if you would like to buy a "distressed home".
A third option is to consider the equity or standard sale. This is a home being sold by a seller who is neither a bank nor upside down in the value of their property. Sometimes these may be a better deal than a foreclosure or a short sale for a number of reasons.
Perhaps the home is in better condition than an REO. Perhaps you would like to have the certainty of knowing the price you will pay when you have an accepted offer, unlike with a short sale. Perhaps you would like to close quickly and your situation doesn't allow you to wait months to find out if you truly have a deal.
So, should you try to buy a Huntington Beach foreclosure? That depends upon your situation and your goals. And, if you are finding that your offers on REOs are being rejected, consider making offers on short sales and/or standard sales.
If you would like to discuss your needs and goals so that you can craft a plan to purchase your next home, please contact Christine Donovan at 714-319-9751.
Please see below for foreclosures for sale in Huntington Beach below.
Please click the image for additional details on a home.