Costa Mesa Real Estate News 
South Coast Metro Costa Mesa Homes
South Coast Metro is an area that encompasses both Costa Mesa and Santa Ana. However, the South Coast Metro area in Costa Mesa usually refers to the area east of Bear Street and north of the 405 (San Diego Freeway). It is at the junction of Orange County's 55 and 405 freeways. It is the area of Costa Mesa closest to South Coast Plaza. In this unique neighborhood, premier office space and world class shopping vie with first class dining and performing arts venues to form a cosmopolitan blend of culture and business.
The Real Estate Market Report for South Coast Metro is below: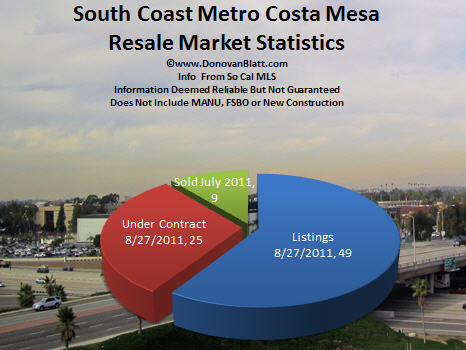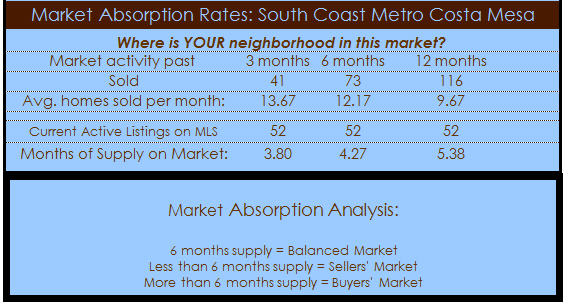 Based upon general definitions, it appears that the South Coast Metro Costa Mesa homes  are experiencing a sellers' market.  The market has switched back and forth over the past several months between buyers' and sellers' markets.
Click Central Costa Mesa Homes
Mesa Verde Costa Mesa Real Estate Report
South Coast Metro Costa Mesa Homes
Huntington Beach Real Estate News
Fountain Valley Real Estate News
Balboa Peninsula Real Estate Report
Newport Heights Real Estate News
Balboa Island Real Estate News
Newport Shores Real Estate News
Newport Crest Real Estate News