The World Has Lost a Good Man
When I think of Blaine Errea, so many thoughts and memories come to my
mind.
Which is my favorite?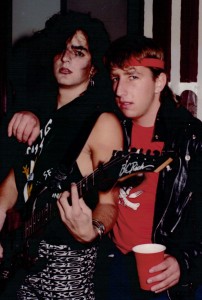 Is it the night he sang ACDC's Big Balls to rowdy applause just a week after
finding out that he would be the lead singer for Free Beer at the band's gig on
the Berkeley campus?
Or, picking him up on the way up to Cal to go to a party I'd been talked into
and stopping in Bakersfield to him up along with his cousin with no notice other
than a call to his mom to say I'd be there in an hour?
Was it when he and Vicki came to visit Steve and I, and we had the chance to ride along the beach and just talk?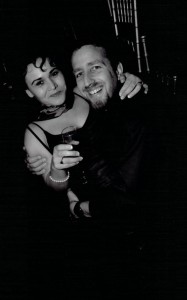 Maybe it was just knowing he was available to hang out with during the middle
of finals when I needed a break?
Was it coming to his daughter's first birthday party, or getting our families
together at an amusement park?
Was it meeting up at Magic Mountain to ride every possible roller coaster
available?
Watching the kids roll down the hill?
Maybe it was just drinking apple cider and sitting and talking.
Regardless of which I pick, I'll always remember Blaine as a kind, good man.
He was so much fun; he loved his children; he made me laugh.
I know there will continue to be times, like looking in the cabinet last
night and seeing the apple cider packets like the ones we used to drink in
college that just make me stop and remember the man he was, and how much I'll
miss him.
A simple bike ride of an afternoon, and the world has changed. Oh, that we could turn back the clock and have altered that one moment in time.
And, what I write is so weak compared to who he truly was and the joy he brought with him. I am blessed to have known him all the years that I did, and I know that the world has lost a good man who leaves a world of memories behind him.