Things to Do in Costa Mesa – Newport Mesa Lions' Club Fish Fry 2013
The 66thh Annual Newport Harbor Lions Club Fish Fry will be held at Fairview Park on Placentia Avenue in Costa Mesa May 31, June 1 and June 2, 2013.
The Fish Fry has always signified the beginning of summer for me. Coming right after Memorial Day weekend, there are few years that I haven't attended the Lions Club Fish Fry in Costa Mesa. The Fish Fry is made up of carnival rides and games as well as booths and lots of "Fair" food.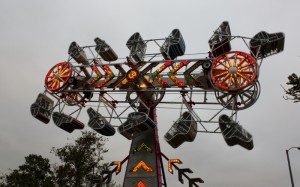 These days, I enjoy taking my own children as my mom took me, and like me they look forward to the Lions Club Fish Fry each year as the end of school and beginning of summer roll around.
This year, the Lions Club Fish Fry has the following schedule:
Friday – 5/31/13 – 6pm to 10pm – Carnival Only
Saturday – 6/1/13 – 11:30am to 10pm
Sunday – 6/2/13 – 11:30am to 9pm
The baby contest is for children 6 to 24 months of age and will take begin at 11am on Sunday, June 2, 2013. You must enter no later than June 1, 2012. Please see Fish Fry Baby Contest for an application.
Proceeds from the Lions Club Fish Fry go to benefit the community via various Lions' Club Community Projects.
We'll be there this weekend and hope that you will be too. Please feel free to share pictures and your favorite memories of the Fish Fry below.