Volcom Skate Park Costa Mesa
The Volcom Skate Park Costa Mesa is located at 900 Arlington at the corner of Arlington and Junipero.  It is located between Tewinkle Park and the Costa Mesa Bark Park and across from the Orange County Fair.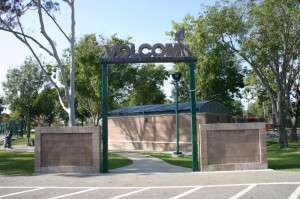 The Volcom Skate Park Costa Mesa is located outdoors and is open year round from 9am to 9pm.
According to people in the know, this park offers something for everyone – all age ranges and skill levels.
So if you're looking for a place to skate, try the Volcom Skate Park Costa Mesa.
***************************************************************************
About the author: Christine Donovan is a California Residential Real Estate Broker with experience in assisting clients buy and sell residential real estate.
Are you upside down in your home? Is it worth less than you owe? Are you concerned about making your mortgage payment? Contact me at christine@donovanblatt.com or 714-319-9751 to discuss your options.
Disclaimer: All information in this blog is deemed reliable but is subject to change at any time and is not guaranteed to be accurate nor are there any warantees either express or implied. This blog is not intended to offer any legal, tax or other advice.
 Copyright © 2009 by Christine Donovan, All Rights Reserved. Volcom Skate Park of Costa Mesa Offers Something for Everyone.