Costa Mesa Real Estate News
Westside Costa Mesa Homes
The soouthwest portion of Costa Mesa is better known as the Westside or Westside Costa Mesa, and it is a wonderful area of Costa Mesa which borders both Newport Beach and Huntington Beach. It is typically quantified as being West of Newport Boulevard.
It encompasses Fairview Park and the Talbert Nature Reserve.
It has a wide mix of homes ranging from single family homes, to condos and apartment buildings. The homes overlooking the bluffs have beautiful views of the ocean and wildlife in the Santa Ana River.
The current market report for Westside Costa Mesa Homes is below: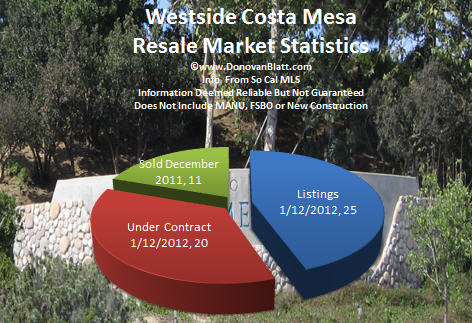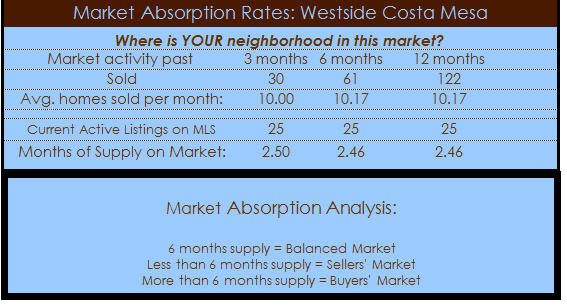 The number of Westside Costa Mesa homes for sale has fallen dramatically in the last couple of months while the number of sales are up slightly, making for a stronger sellers' market.
Real estate market reports for other areas of Costa Mesa and neighboring cities:
Click Costa Mesa to see homes currently for sale or see below.
Please see below for homes in Westside Costa Mesa.
We're sorry, but there's nothing to display here; MLS data service is not activated for this account.
For more information on buying and selling homes in Westside Costa Mesa, please contact Christine Donovan at 714.319.9751.
Copyright © 2011 by Christine Donovan, All Rights Reserved. Costa Mesa Real Estate News – Westside Costa Mesa Market Report.