What Does an Appraiser Do?
In the real estate industry, much of what occurs to close a transaction is not performed in front of the client, but in research, analysis, marketing, and many other forms of time consuming work. Clients often see real estate professionals in short bursts of energy such as writing an offer or counteroffer, or just the paperwork generated by their lender or escrow company; or from my perspective a half hour of appraisal inspection that costs upwards of $350 to the buyer or home owner in a refinance.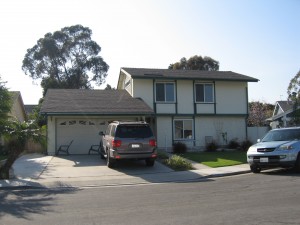 Most appraisers are very accustomed to comments from homeowners at the end of the inspection that they wish they could earn $350 or more in a half hour. The reality is that any residential appraiser wishes for the same thing! There are however many hours of research, analysis, and obviously reporting that happen before and after the inspection.
Before the inspection takes place, appraisers often research and analyze details of trends in the subject property's market area.  This would include historical sales, current listings, school zones, and proximity to other factors that influence values in the area. At this time most appraisers prepare maps and other documentation to refer back to during the inspection.
 When the inspection time comes around there is much more to do than just the subject walk through. In the hour before or after the walk through, appraisers drive around and through the neighborhood to determine what comparable data is best suited for the particular appraisal assignment. This is also another opportunity to verify neighborhood data that was researched and analyzed previously to see if it is still applicable to the assignment.
Once the appraisal inspection is complete, the real fun of the appraisal process begins. This is really the time to crunch numbers and find out how the value factors in an area really influence buyers. This is often based on paired sales analysis, which shows historically what buyers have paid for certain features. In addition to the analytical skills the appraiser employs, appraisers spend a considerable amount of time writing all of the details, explanations, and other addenda that help make the appraisal more easily digested by its intended user.
 As you can see most of this is done far from the eyes of the buyer or homeowner who pays for the appraisal fee. Similar to an agent's commission, it is difficult to show our clients everything that goes into the fee we charge. Regardless of that fact though, we do hope that they understand the value in our services.
Hopefully you have a better of idea of exactly what we do to get your appraisal done.
See also, How Do I Prepare for an Appraisal?