What is a Realtor for Life?
You may have heard a real estate professional say they want to be your Realtor for life.  What does that mean?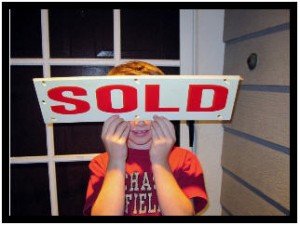 To me, it means that I'm still there for my clients after the transaction is closed and after the commission check has been cashed.
I expect my past client to call me:
If they need comparable sales to argue about tax valuations for a property.
If they need a contractor to help them with a remodel.
If they need a gardener.
If they're curious about the current value of their home, even if they aren't selling right now.
Just last week, we had a client who had to move out of the home they just sold and had moving trouble right at the end.  We made sure they had the help they needed and were able to move on to their new home.
When we say Realtor for Life, we mean we expect our clients to come to us with any questions that are even tangentially related to real estate. We are here to help even after the deal is done.
So if you are past client, please feel free to call us any time.  If you want to become a past client, please contact us at 714-319-9751.