Why is an Orange County Home that was Just Listed for Sale
Already Sold?
You have been diligently searching the home sites daily for a specific type of home in one certain area because you are ready to jump on it as soon as it comes up for sale.  One day you notice one that's perfect; you get excited; you're ready to buy, but then you notice that it's already in escrow or worse yet sold.
You know it wasn't there yesterday, so what happened?  Why didn't you get the chance to buy your perfect home?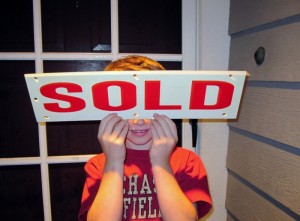 There are a couple reasons that a home might come up on the MLS (mutliple listing service) as already being in escrow or even sold.
The listing agent had a buyer ready and waiting for this type of house
When it was listed, the agent called that buyer to let him know about the new listing. 
The buyer made an acceptable offer, and it went into escrow before it was ever on the MLS.
The home was put on the MLS for comparable purposes only.
This is similar to number one, but it never even came up on the MLS as in escrow, back up, etc. because it was sold before it was even entered into the MLS.
Again this might happen because the listing agent had a buyer in the wings or perhaps because it was a "pocket" listing that wasn't intended to be offered as a cooperative sale.
If you are interested in buying or selling an Orange County Home, please contact Christine Donovan at 714-319-9751.