Why Won't Your Costa Mesa Home Sell?
Mommy, Why Does the House Smell Like Smoke?
If your Costa Mesa home has been sitting on the market and not selling or if you are considering selling your Costa Mesa home, you may be wondering what you can do to make it more saleable.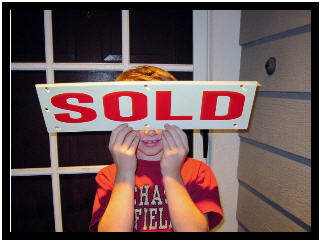 Today, my son walked into an open house with me, and his first reaction was, "Mommy, why does the house smell like smoke?"  If a little one noticed this, how quickly do you think a potential buyer who has his eyes, ears and nose open for problems will notice it?
Smell is a big deal when selling a Costa Mesa house, and certain smells, especially smoke and animals can be a big deterrent to a potential home buyer.  They may be wondering if changing the carpet and painting will be enough.  I have had some though that the smells were so strong that they would have to remove all the drywall to get the smell out.  Though that may seem drastic, these are the thoughts that go through the mind of a potential Costa Mesa home buyer.
What can you do to make your Costa Mesa home more appealing?
Clean the carpets
Paint the house
Air filters
Stop smoking in the house
Try to minimize animal smells
Have the home professionally cleaned
These may not eliminate the smells entirely though they should help to alleviate some of the worst of it.
The best thing you can do for the smell of a Costa Mesa home is to have it smell clean and fresh, lots of fresh air coming through can make a big difference to potential buyers.
For more recommendations about selling your Costa Mesa home, please contact Christine Donovan at 714-319-9751.