"Winning" A Costa Mesa Home that has Multiple Offers
In today's Costa Mesa real estate market, the buyers are competing for very few homes with extremely low inventory.  There is currently less than two months' inventory in Costa Mesa, meaning that if no homes were put up for sale in the next two months and homes continued to sell at the current rate, then all the homes would be sold in less than two months.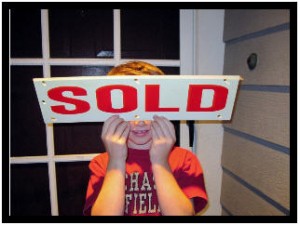 Today it is common for well priced Costa Mesa homes for sale to receive multiple offers in the first week or two on the market.   The result is many frustrated buyers who wonder if they will ever be able to buy a home in the competitive, hot market that is reminiscent of just a few short years ago.
Some buyers wonder if the only thing they can do is simply outbid all other parties.  For some Costa Mesa sellers, this is the most important consideration, but for many others, there are different factors that go into the decision on which buyer to choose.
Type of Financing
Down Payment
Earnest Money Deposit
Cash Reserves
These are just a few things that a seller might consider when making the final decision on which offers to accept.  There are other things that I recommend to my Costa Mesa buyers to help them be the chosen buyers.  The package and presentation are also important as the marketing companies have known for many years.
If you are considering buying a Costa Mesa home and want to be well represented when the sellers are viewing numerous offers, please contact Christine Donovan at 714-319-9751, to discuss how to get your offer accepted in this sellers' market.