Huntington
Beach
Fourth
of July 2013
The Huntington Beach Fourth of July spectacular offers a full day of celebration each year.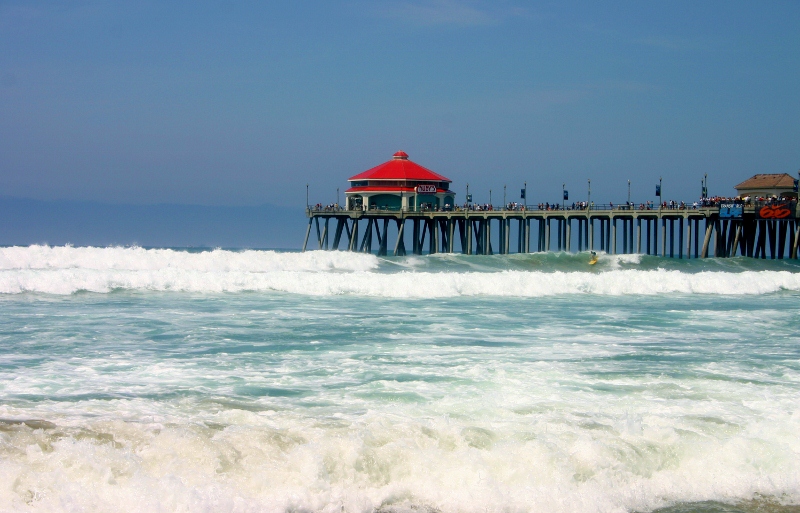 The 2013 4th of July schedule for Huntington Beach is as follows:
6:30am – 11am – Lake Park Breakfast
7am – 12pm – Surf City 5k Run
10am – 12pm – 109th Huntington Beach Fourth of July Parade
9pm – Fireworks show at the Huntingon Pier
The Huntington Beach Fourth of July Parade is an amazing celebration. Over the years it has seen such celebrities as President Franklin Delano Roosevelt, Natalie Wood, Zsa Zsa Gabor, astronaut Buzz Aldrin and Shirley Jones.
At 10:00 am, the parade begins on PCH at 9th Street, left on to Main Street and ends just past Yorktown. It is quite an experience. Whether you have never been or have been attending for the last 20 years (or more), make sure you get out and see what all of the excitement is about.
The amazing fireworks display begins at 9:00 pm, and there is VIP seating available.
For more information on the Huntington Beach Fourth of July celebration, please see http://www.hb4thofjuly.org.
If you haven't ever been to the Huntington Beach Fourth of July, be sure to give yourself a treat and go enjoy all that it has to offer. Just be aware that the parking is difficult and plan ahead if at all possible.
In addition to the Fourth of July festivities, there is a four day pier plaza festival from July 4, 2013 through July 7, 2013.  The festival runs from 10am until 9pm every day except Sunday when it ends at 6pm.  The festival includes exhibitors, food vendors, entertainment and more.
Looking for other fun activities for the Fourth of July? Please see the ideas below.
_________________________________________
Wondering about the Huntington Beach real estate market? Please see Huntington Beach homes for sale below.
[spatialmatch_map id=15 width=500]