Huntington Beach Real Estate Minute
Huntington Beach Homes Report
Huntington Beach well known as "Surf City USA" with its excellent surfing has 8.5 miles of beaches and over 200,000 residents with 11 million visitors annually coming to see events such as the US Open of Surfing, the Surf City USA Marathon and AVP Pro Beach Volleyball.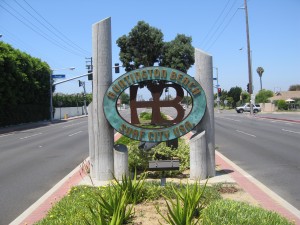 It is also known as one of the 10 safest cities. Huntington Beach Real Estate offers a wide variety of housing from moderately priced condos to multi-million dollar estates.
Below is the current report for Huntington Beach Homes for sale: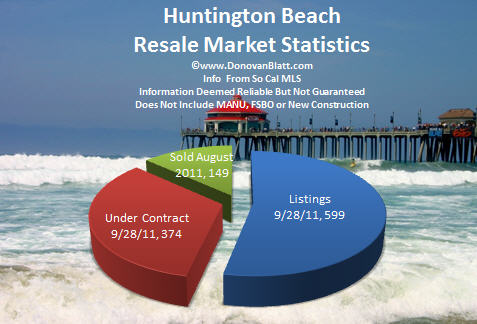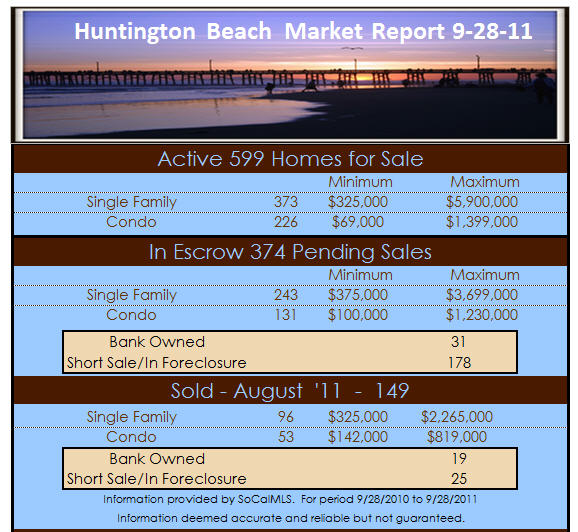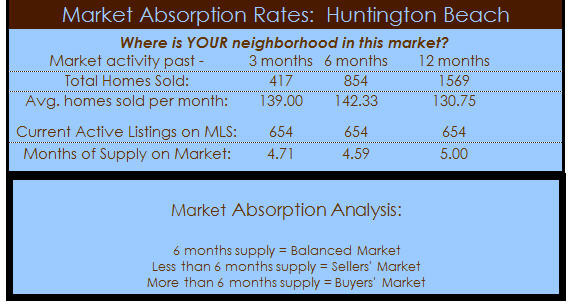 There are still significantly more short sales in escrow than the number that close each month, showing the time required to close a short sale.  There are also almost 10% fewer homes on the market than a month ago though the nunber of sales are about the same, meaning that a larger percentage of homes are selling at the moment.  Huntington Beach is experiencing a seller's market as a result.
Huntington Beach is currently a seller's market, just barely, though it has been a more balanced market over the past few months.
For more information about selling or buying a home in Huntington Beach, please call Christine Donovan at 714.319.9751.
See homes for sale in Huntington Beach below.
We're sorry, but there's nothing to display here; MLS data service is not activated for this account.
Click Huntington Beach homes to see homes currently for sale.
For market reports in other nearby areas, please see below:
Copyright © 2011 by Christine Donovan, All Rights Reserved. Huntington Beach Real Estate News- Huntington Beach Market Report.