Costa Mesa Real Estate News 
South Coast Metro Costa Mesa Homes
South Coast Metro is an area that encompasses both Costa Mesa and Santa Ana. However, the South Coast Metro area in Costa Mesa usually refers to the area east of Bear Street and north of the 405 (San Diego Freeway). It is at the junction of Orange County's 55 and 405 freeways. It is the area of Costa Mesa closest to South Coast Plaza. In this unique neighborhood, premier office space and world class shopping vie with first class dining and performing arts venues to form a cosmopolitan blend of culture and business.
The Real Estate Market Report for South Coast Metro is below: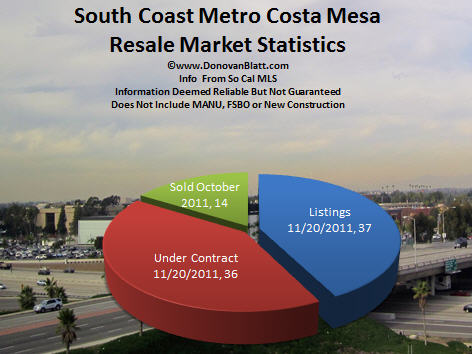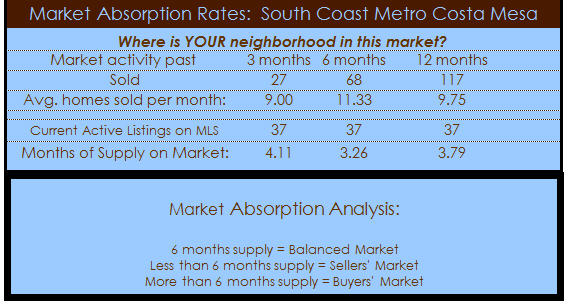 South Coast Metro Costa Mesa homes  are experiencing a sellers' market with fewer homes for sale on the market than a few months ago.  This may be a result of the approaching holidays. 
See below for market reports for other areas of Costa Mesa and nearby cities:
See below for homes currently for sale in the South Coast Metro area.
We're sorry, but there's nothing to display here; MLS data service is not activated for this account.
Click for a free list of Orange County foreclosures or a free list of Orange County short sales or e-mail Me!
Copyright © 2010 by Christine Donovan, All Rights Reserved. Costa Mesa Real Estate News- South Coast Metro Costa Mesa Market Report